Claims management -Panacea or matter of course?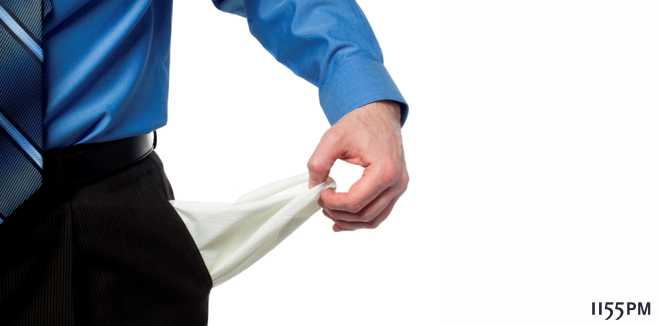 2019-07-2019. A critical assessment of a healing promise.
In December 2017 GPM Deutsche Gesellschaft für Projektmanagement e.V. ("German Association for Project Management", hereinafter: "GPM:), by its own estimation "the largest competency network of project management experts in the European continent" (source: https://www.gpm-ipma.de/ueber_uns/organisation.html), published on its website information on a seminar being organised by it entitled "Claims Management the Panacea":
<quote>
"Also and especially in larger projects a considerable share of the project budget can be influenced retroactively. Claims management thus becomes almost a panacea for improving the financial situation in projects."
</end of quote>
GPM's seminar announcement goes on to say:
<quote>
"20.12.2017 – the new discipline is now a permanent fixture in project management and is rapidly increasing in significance – more and more companies are looking for full-time claim managers to help them improve their financial results. The role is thus transformed from a reactive contract-based function in projects into an active and formative role. Client and contractor talk to each other on an equal footing."
</end of quote>
It might seem astonishing that "the largest competency network of project management experts in the European continent", i.e. GPM, describes claims management in 2017 as "a new discipline" and "a panacea" – a panacea which according to the GPM is meant to help "improve the financial situation in projects"?
Astonishingly new? Astonishingly effective?
Is claims management really a new discipline or is it something that was probably always necessary when directing industrial projects to determine which contract party should compensate the other party for the consequences of defaults in the course of project implementation? Our company employs people who in some cases have worked professionally for more than 30 years dealing with disruptions of, deviations from and changes to the course of projects and all the consequences thereof for the contract parties in the project, i.e. individuals who conduct claims management. Our employees have always referred to this as claims management, and did so long before GPM designated it a "new discipline". The discipline of claims management therefore cannot be all that new.
In its seminar announcement GPM refers to claims management as "almost a panacea" which can improve the financial situation in projects. It may be helpful to take a closer look at this claim.
These statements of GPM consign claims management to the corner to which it is always consigned – the one where sales and project organisations believe that they can haul projects sold based on poor calculations back over the contribution margin boundary with dodges and a forceful attitude and by exploiting deliberately controlled contractual loopholes, i.e. the corner from which the slightly shady image of claims management has only been able to free itself since a somewhat harsher sales climate has prevailed for German companies on international markets in the plant and special machine construction sectors. For many years it has been common practice in industrial investment projects (having become so through necessity) to demand compensation from the responsible contract party for (unavoidable) deviations from the project schedule. Why is this the case? Because "engineering made in Germany" often builds "frills" into installations which, though impressive, later offer the buyer of the plant no added value in terms of its operation, frills which cost the plant constructor money which it lacks in its costing in the course of the project with a view to taking responsibility for the consequences of disruptions.
Rapid increase in significance?
In our opinion "made in Germany" has for quite some time no longer been able to justify lavish pricing in the sale of industrial installations allowing terse handling of the consequences of project disruptions. "We are good German engineers. Claims management is not something that we do" we were told once many years ago by a director of a medium-sized special machine constructor in reply to a sales-related question, i.e. if he could imagine having his company's client projects supported by a specialist company like ours in contract and claims management.
GPM stated in 2017 that claims management has rapidly gained in significance. Perhaps GPM means that because the international supplier market for machines and installations has been undergoing rapid professionalisation for quite some time German companies are forced to calculate prices more restrictively and accept implementation periods for projects which seemed absurd to German companies just two decades ago. The tightening contract budgets of plant and machine constructors and apparently freefalling implementation periods are accompanied by the fact that "engineering made in Germany" is exposed to competition from Asia, rightly imbued with new self-confidence – competition from regions of the world which for a long time were appreciative customers for German machines and installations. However, for quite some time companies have been entering the supplier market which in terms of price, technical design and handling methodology in the implementation of industrial projects have more than opened up the competition with comparable German companies.
What in our view the GPM seems to mean when it talks of a "rapid increase in the significance of claims management" is rather steadily growing importance of the need to design plant and machinery in line with the requirements of the buyer markets in order to remain competitive in the pricing and scheduling for the projects. This means forgoing "frills" in plant design, and in the engineering and the operator and maintenance concepts for the machines and installations being able to offer solutions to the highly contested buyer markets which are competitive, with prices at least equal to those of Asian providers.
In our opinion, claims management has not actually rapidly increased in significance for the industrial project business. It is still as significant or insignificant as it was more than 30 years ago. However, what has rapidly gained in significance is the structural requirement of the buyer markets for machines and installations that providers continually develop system design in a technologically convincing manner, as well as increase the performance of their own project management and improve installation and commissioning concepts over and over again. Only if the providers fail to demonstrate innovative strength in the above-mentioned areas and sell projects based on price rather than innovation will claim management become the panacea that GPM claims it to be.
Conclusion
In fact claims management is not such a panacea for improving the financial situation in projects. As a management discipline, claims management is a subdivision of project management which in disrupted/changed project processes calculates compensation for this in a value-neutral manner based on amount and merits and allocates it to the parties to the contract – fairly, consistently, clearly and in a structured manner. And if one understands claims management and applies it in the project in this way it also loses the false aura of a panacea and is instead perceived as a tool for dealing with disruptions in the project.