COVID-19: Successfully dealing with EoT claims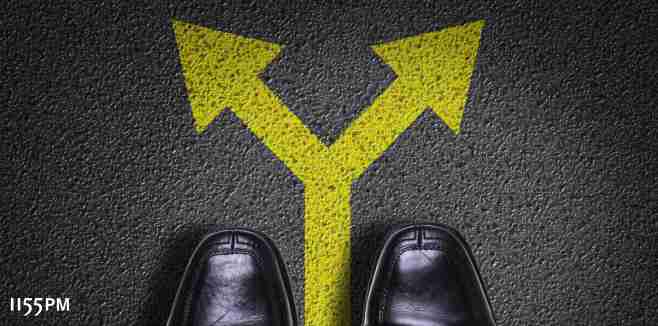 Are force majeure or "simply" altered framework conditions a cause of disrupted projects during the COVID-19 pandemic?
The COVID-19 pandemic is a global phenomenon. Global both in terms of its development and the correlation between its consequences for people's social and economic coexistence.
It's a long time since there has been such a global phenomenon. So as a project manager, it's easy to assign a force majeure character to the COVID pandemic and refer to the sections of the project agreement that deal with the consequences of force majeure events.
After reading these force majeure clauses, you quickly come to the conclusion that it's safe to follow these to the letter and inform your contractual partner in the project that this is affected by force majeure and you're therefore submitting compensation claims for any disruption suffered, as a precaution. But is this really safe?
Has the pandemic itself triggered the event or rather the measures taken to contain it?
The scheduled progress of very few projects is likely to be disrupted by the pandemic itself. Such disruption would take the form, for example, of the illness or death of the project's own staff or those of contractors and suppliers within the project.
As far as we're currently aware, this is not usually the case. What's currently disrupting project progress, however, are the measures to contain the pandemic, such as social distancing and interrupted supply chains, for example. But isn't this tantamount to the pandemic itself and don't they therefore affect the mechanisms of the force majeure clauses in the respective project agreements? We don't think so.
In most cases, force majeure clauses stipulate that the contractual project party that suffers from force majeure may be entitled to a construction period extension, but not to compensation for any additional costs incurred as a result of the force majeure event. In individual cases, the project agreement between client and contractor, as well as the applicable legislation, determine these stipulations.
As a first step, it's therefore advisable to review individual project agreements to determine which compensatory events that have occurred in connection with the pandemic, so-called trigger events, are defined in the project agreement and which rights to compensation for disruption/complication can be exercised by those who have suffered from these during the course of the project.
"Isn't everything somehow related to coronavirus?"
Of course, the COVID-19 pandemic is the cause of most trigger events. But what's crucial for the success of a claim argumentation is which trigger event (e.g. material shortage, closed borders or increased health protection requirements) during the pandemic is selected in order to submit a compensation claim with the client for additional expenses.
As a second step, you should review which types and amount of compensation have been stipulated for the individual trigger events in the project agreement.
In short: is it a question of more money or more time or both? And to what extent? Is the compensation capped? Any caps must also be included when selecting the claim argumentation, so as not to limit the amount when enforcing legitimate compensation claims.
The following trigger events are conceivable and should be reviewed in terms of their applicability to each individual project:
Travel bans
Social distancing
Curfews
Company closures
Construction site closures
Material shortages
Closed borders (for freight/passenger traffic)
Altered legislation
Prescribed project interruptions
Altered health and safety requirements
...
Nothing new: documentation, documentation, documentation are the three most important words in claims management, especially during the COVID-19 pandemic.
As always in claims management, the causes and effects of trigger events for the project during the COVID-19 pandemic must be verifiably presented in a claim submission document. Storytelling is key to this. The story of the project disruption must be clearly reported and backed up with evidence. The claimant must therefore provide suitable evidence of the individual causes and effects of the project disruption.
Conclusion: the COVID-19 pandemic is resulting in projects being disrupted for a multitude of reasons, the causes of which must be considered on an individual basis.
It doesn't make sense to globally present the effects of the COVID-19 pandemic on projects as a singular force majeure event that "has caused so much trouble for a project". That's not the case.
Claimants must individually specify and substantiate the causes of any trouble that a project may find itself in as a result of COVID-19 on a case-by-case basis, as well as their effects on the project.
In one company project, the delays are attributed to missing parts from the Italian power unit manufacturer; in another project it's the inefficiencies as a result of engineering department staff having to work from home. The effects of different causes of disruption may vie with one another ("concurrent delays"), in which case, you need to determine for each individual case which trigger event should take precedence in a claim argumentation in relation to a construction period extension.
Any additional costs incurred/arising as a result of inefficiencies should be dealt with separately from any construction period extensions and require qualification/quantification using suitable methods (e.g. according to the measured-mile method in Anglo-Saxon countries.)
"Coronavirus is to blame for our project being delayed" doesn't work. The current, COVID-19-induced delays to CAPEX projects are multicausal and require an initial, individual assessment before the construction schedule can be altered to reflect the disruption and incorporated into the overall context. This should also contain details of what you've done to reduce the impact of the trigger events on your project.
We're more than happy to help you cope with the consequences of the coronavirus crisis. As the saying goes: "It's all hands on deck" and we're entirely at your disposal. If you require assistance to safeguard your interests in light of severely disrupted projects, please email us at:
corona-services (at) 1155pm.de
Would you like to stay up-to-date with our publications? Follow our company on Linkedin.